Game 55, Yankees 5, A's 0 (27-28)
By Jason Wojciechowski on May 31, 2011 at 12:45 PM
Hey, wanna see something cool in my game notes?
Teixeira fb belt 01; sl down in foul 02, Jeter running; fb up 12; ch IC doesn't get down enough, maybe around the knees, lauched to right, 3/4

NY 2 OAK 0, and ballgame
Defeatist? Maybe! Totally true? Yes!
Bartolo Colon has been an insane ridiculous beast this year for the Yankees, and nobody has any idea why beyond weird whispers about a mysterious procedure on his arm. He looks exactly the same, physically, as he did when he was done-zo a few years ago (i.e. he's fat), but his velocity and location were absolutely on-point in last night's game, and his component numbers for the year are like "let's talk about the Cy Young ballot" good. And he's doing this while also getting ground balls, a skill he hasn't showed since 2002.
None of this made the game easier to take. When a fat guy shuts your team out, unless that fat guy is C.C. Sabathia or Babe Ruth, it's annoying. The A's will get another shot at another reclamation project tonight with Freddy Garcia taking the hill. Garcia's also sporting a good ERA, but it looks like a sequencing issue -- his component ratios (resulting in a 4.46 FIP / 4.13 xFIP) are pretty good (i.e. in the general vicinity of league average), but he's stranded 83.6% of runners he's put on, with the league average sitting at 72.8%.
On to the
Box & Notes
| Player | PA | TOB | wRAA |
| --- | --- | --- | --- |
| Crisp (CF) | 4 | 0 | -1.024 |
| Barton (1B) | 4 | 0 | -1.024 |
| DeJesus (RF) | 4 | 0 | -1.024 |
| Willingham (LF) | 3 | 1 | .248 |
| Matsui (DH) | 3 | 0 | -.768 |
| Suzuki (C) | 3 | 0 | -.768 |
| Ellis (2B) | 3 | 0 | -.768 |
| Kouzmanoff (3B) | 3 | 1 | -.056 |
| Pennington (SS) | 3 | 1 | .248 |
The best thing Coco Crisp did at the plate was hit a weak grounder to third in the sixth and run really fast so there was no double play.

This isn't so far off from the best things he's done all year at the plate, in fact.

On the defensive side, it's a lot of fun watching Crisp run balls down in the gap, catch deep flies over his head, and so forth. It's not so fun watching him try to throw, which is why, after Brett Gardner scored on a shallow fly to center, when Crisp's throw ended up about 10 feet up the third base line, I wrote: "Crisp can't fucking throw out a fucking wombat with Jack Cust on its back". So there's that.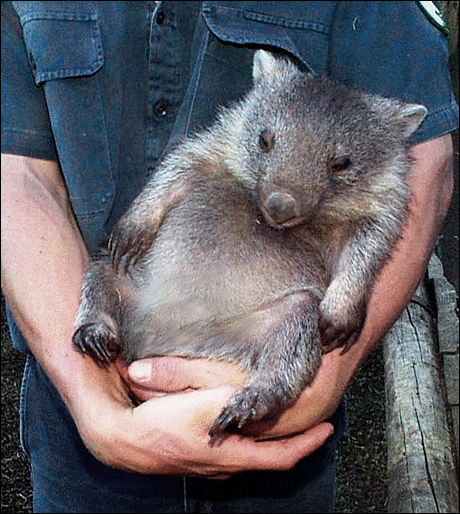 My note on Daric Barton after he struck out looking on a thigh-high fastball in the first: "what the fuck are you even looking for". To be fair, he did hit a hard line drive that unfortunately went right to Mark Teixeira at first. Not that this would've made a difference overall, but Barton could really use a base hit or two.

David DeJesus had one ball to hit, when Colon left a fastball up, but his rip down the right-field line went just foul.

Josh Willingham almost had two hits, but had to settle for a ringing double into right-center on a fastball that wasn't even a horrible pitch. Brett Gardner made a nice sliding catch in the seventh on Willingham's top-spin liner into left.

Hideki Matsui is a feeble old man whose main value to this team is likely as porn supplier.

I'm not giving credit to Kurt Suzuki for the "single" he hit in the eighth. Robinson Cano had an across-his-body throw available to him, but dropped the ball on the transfer. That's an E4, and I think I'd think that even if I wasn't just used to watching Mark Ellis make that play every single time.

Suzuki's second-inning at-bat made me legitimately angry, though, when he waved at a 1-1 fastball low, setting up a very nice fastball on the outside corner on 1-2. The difference between the 2-1 count and the 1-2 count is enormous. It was a wasted (micro-) opportunity.

Mark Ellis followed up Suzuki's second-inning nonsense by grounding out on an 0-1 slider that was likely low. I'd rather be down 0-2 than try to make contact with that pitch.

Kevin Kouzmanoff actually hit two balls hard, but one was just a grounder to third, while the other was a liner the other way for a single. Still, my perception is that he's been squaring up the ball ever so slightly more often in the last few weeks. He's still got a wRC+ of 71, but this graph shows how he's not quite in the depths of despair any longer. (It's more like the catacombs of crappiness now.)

Cliff Pennington had a nice double leading off the ninth, after which the top three A's hitters in the order hit a grounder and two pop-ups. They weren't coming back from a 5-0 deficit, obviously, but still.
Ooh, here's another thing I wrote at the end, after David DeJesus popped out to end the game:
that was fucking horrible
| Pitcher | Outs/TBF | Str/Pit | GB/BIP | K | UBB | HR |
| --- | --- | --- | --- | --- | --- | --- |
| Cahill | 20/28 | 55/107 | 10/21 | 2 | 5 | 1 |
| Breslow | 4/5 | 15/25 | 1/2 | 3 | 0 | 0 |
| Ziegler | 3/4 | 9/15 | 1/4 | 0 | 0 | 0 |
(You'll recall, first of all, that I include homers in "balls in play", which is why BIP + K + UBB + HR doesn't equal TBF.)
Cahill's stat-line actually tells you a lot about how he pitched. Even in the innings when he wasn't giving up hits (or homers), he couldn't hit his spots, resulting in both walks and uncharacteristic numbers of fly balls. The first inning was the worst, of course, and after Alex Rodriguez's walk, I wrote, "I don't think Cahill has put a pitch where he's meant to one single time yet".

Cahill's best inning was the third, when he retired Granderson, Teixeira, and Rodriguez in order, two of them on grounders. Teixeira hit a long fly to David DeJesus on the warning track, but I wasn't unhappy with the pitch location or sequence.

One other quick note before we put this start behind us: I don't know what Trevor Cahill has against Francisco Cervelli, but he came up and in on the catcher in two different at-bats. Cervelli's reactions looked late, but still -- he almost got clocked. Pretty excited for the Yankees to go after Tiny Landon Powell on Wednesday. I want to see Powell eat A.J. Burnett for lunch and then go looking for C.C. Sabathia. MONSTER FIGHT.

Remember how the A's used to have about 17 lefties in the bullpen? Now they're down to Craig Breslow and Brian Fuentes, and Breslow showed why he's one of the survivors in this game, getting Granderson, Teixeira, and Rodriguez out before giving up a "triple" to Cano that DeJesus bungled in short right.

I say: "Brad Ziegler faced four batters and only one hit a ground ball." You say: "Brad Ziegler gave up a run." And you're right! Especially since the only grounder was on a bunt by Brett Gardner that Ziegler misplayed, thinking he might have Nick Swisher at third. He looked that direction (not crazily -- the bunt was harder than it should have been, and Swisher was still pretty far from reaching the base safely when Ziegler fielded), but nobody was covering, so he went to first, but that look gave the almost-insanely fast Gardner the small window he needed to reach.

Even the inning-ending double play, a Ziegler specialty, came on a Derek Jeter line drive that happened to go right at Daric Barton.
Miscellaneous
The Memorial Day hats are a nice gesture and all, but the A's don't have any navy or grey or anything in their uniforms, so why would baseball think that a navy-backed cap would go well with Oakland's colors?

I actually have notes from almost every game that's not recapped on the blog. I always intend to write them up, but who knows if that'll actually happen. I have watched them, though!